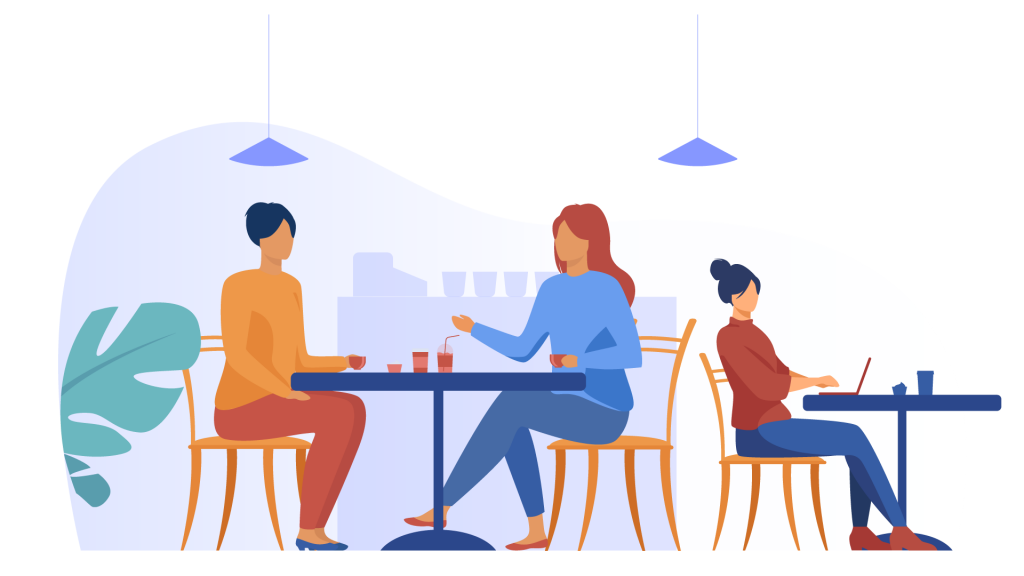 Hotspot WiFi for restaurant WiFi restaurant as a business opportunity
As a restaurant manager, you have a lot of responsibilities. You have to offer your customers a welcoming environment, a quality service and, why not, all the opportunities for entertainment that your local can have.
It can happen that your customers have to wait before having a table. If you can offer your customers a way to spend time, the waiting will no longer be a big problem and customers satisfaction will always remain high. If once TV and newspapers were the favorite leisure items, now the solution can be much simpler: in the era of tweets, likes and pokes, wifi is the  entertainment most appreciated and most wanted.
Socialhive is the perfect wifi guest hotspot solution for restaurant. Thanks to the versatility of our platform and its many features you can retain your customers and inform them of new offers and products. Thanks to the possibility to customize, the user, once registered, can view images and adv banner through which you can sponsor your company and your services.
Reliability and customization for your restaurant WiFi
Thanks to Socialhive, your customers can enjoy a stable, fast and safe connection. Our platform is compatible with all devices, be they computers, smartphones or tablets, and will give you maximum freedom in managing every aspect related to access to the restaurant wifi. You can customize the splash page, choosing between the various types of authentication and the different default templates, inserting your company logo or links and images that you want. You will have the possibility to create white-lists or black-lists of websites, managing in a smart way also access to the various contents of the network.
Discover all the technical details of our hotspot guest wifi
Via Vincenzo Stefano Breda 26 – 35010 Limena (PD)

Phone: +39 049.7442600
Email: sales@nethive.it