Grow your business with our
Guest Wifi Hotspot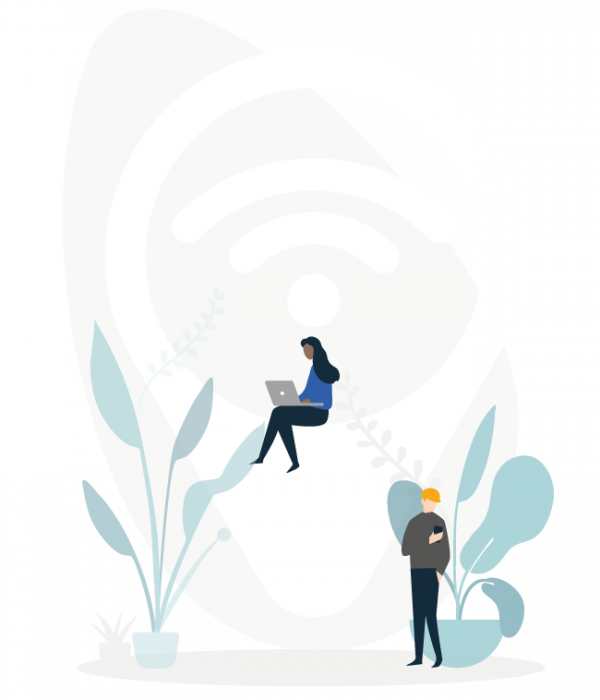 Discover SocialHive,
our guest wifi hotspot
Socialhive is our guest wifi hotspot solution that allows you to easily and immediately manage access to your company's wireless network, through captive portal authentication. Thanks to its many features, Socialhive provides you with the tools to manage access to business networks through a user-friendly control panel, where you can configure and customize all system features. 
To whom is
our guest wifi hotspot addressed?
Allow users of your hotspot guest wifi to log, using your  favorite social network.
Customize every Socialhive's aspects with the branding of your company and allow users to navigate users with tablets and smartphones, thanks to its responsive interface.
Engage your customers. Analyze behavior of your customer. Grow your sales following based on customer's needs. 
Our guest wifi hotspot ensures compatibility with network devices of major brands on the market.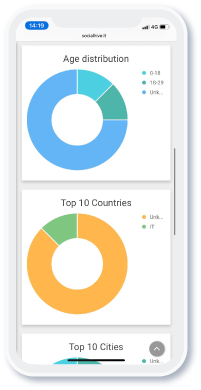 Signing up has never been easier and faster thanks to many different authentication modes that our guest wifi hotspot supports.
Export the entire contact database in csv format and use it to create mailing lists for your customers.
Through HiveDNS integration you can guarantee safe browsing to your users, furthermore you can select and allow which content categories to display. 
Socialhive guarantees you the best customization: create personalized emails and stay in constant contact with your users.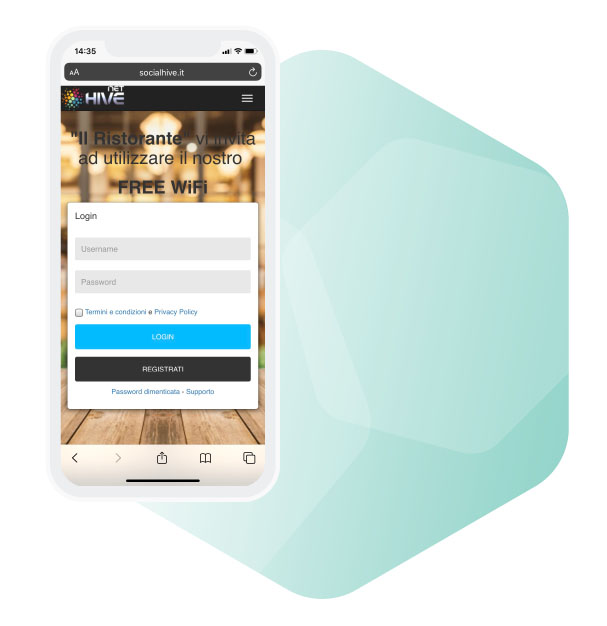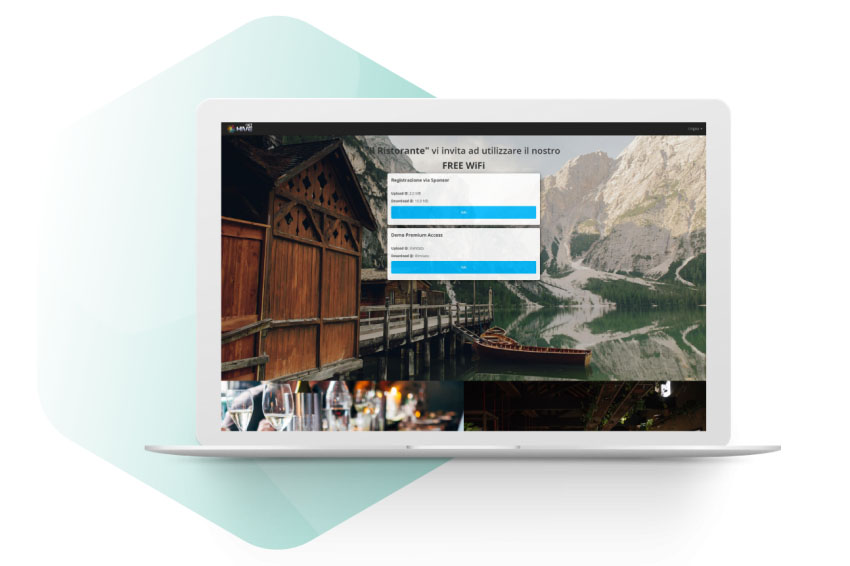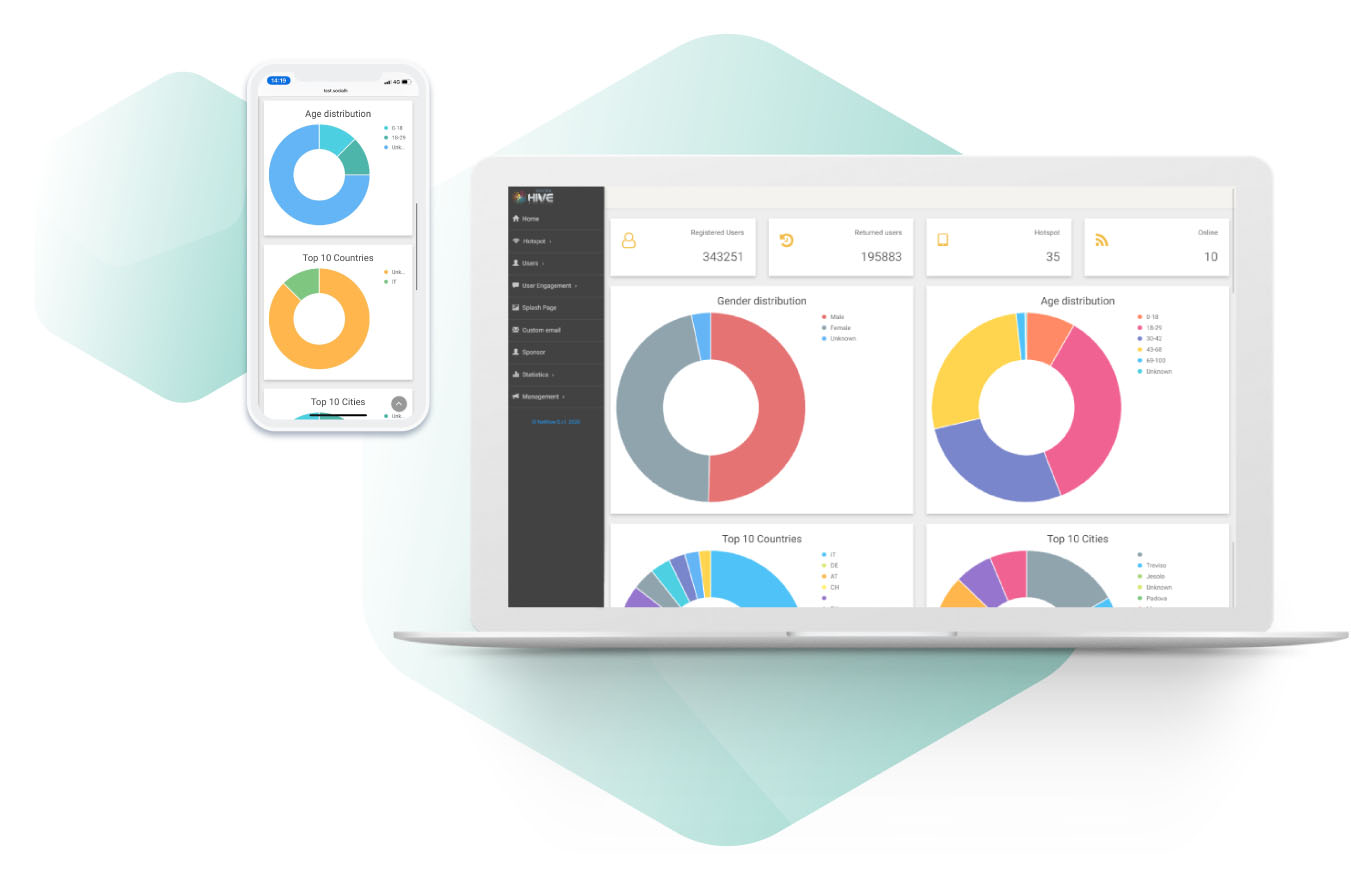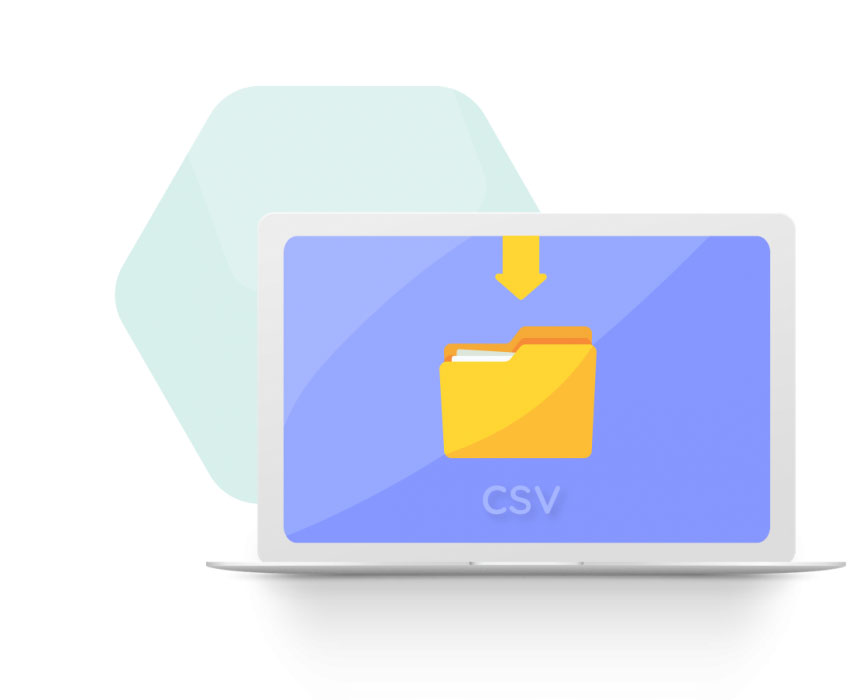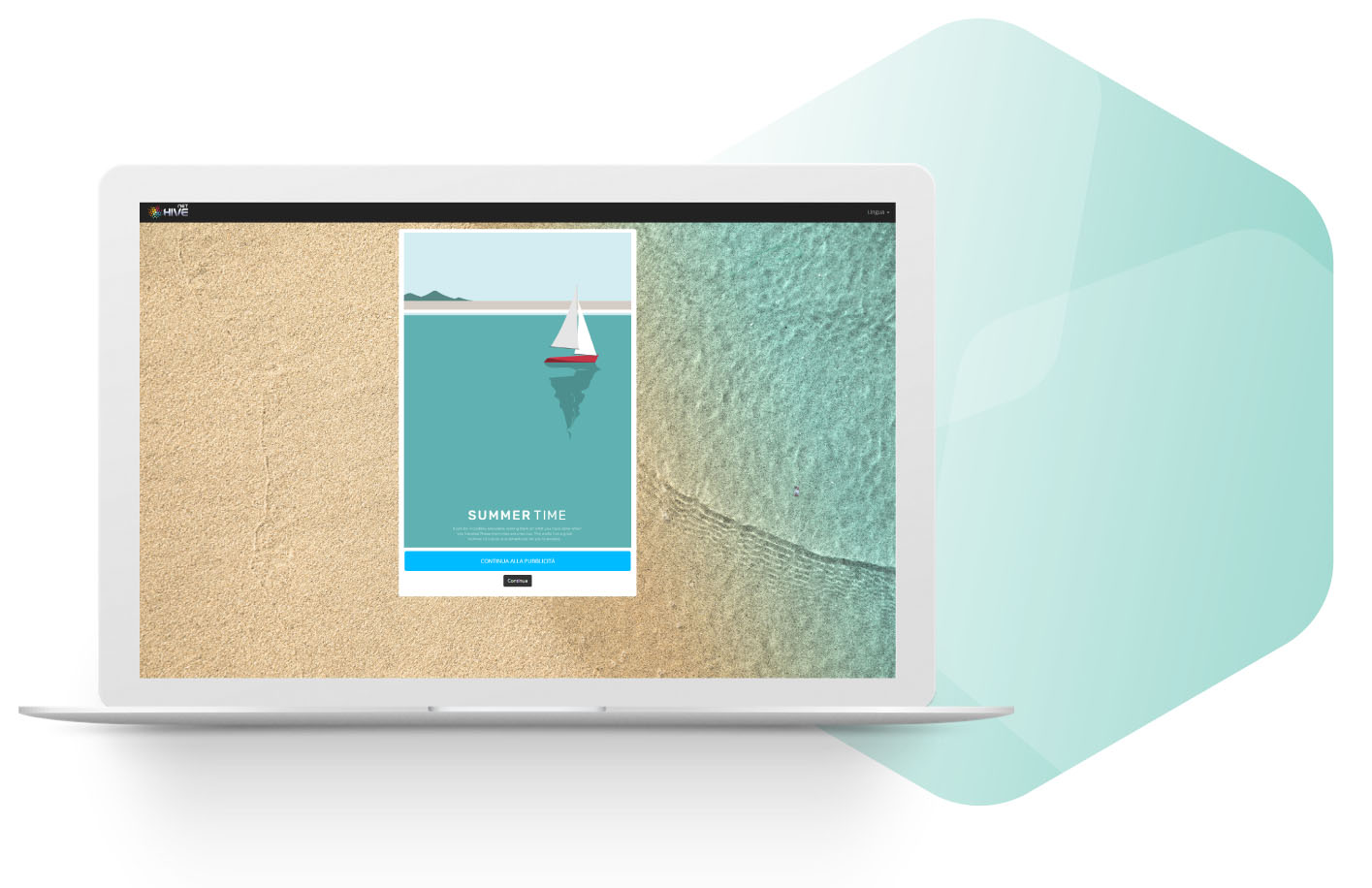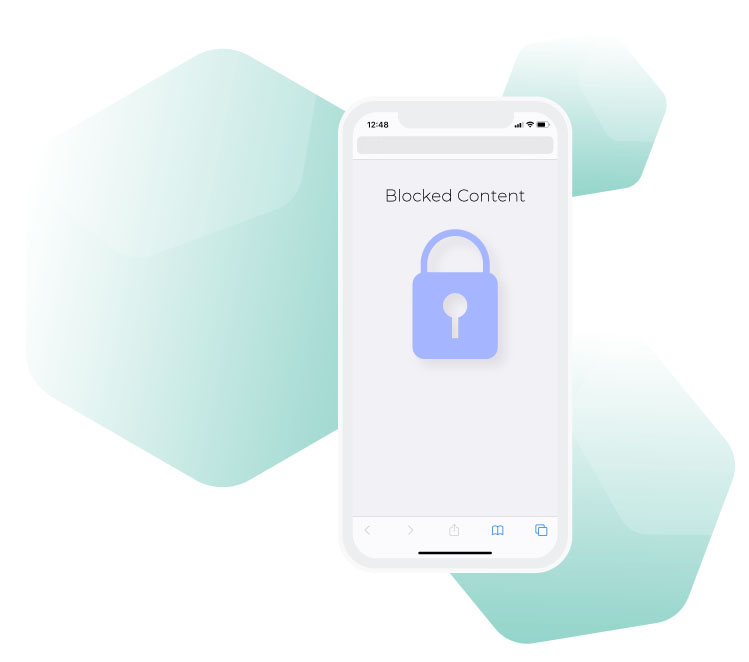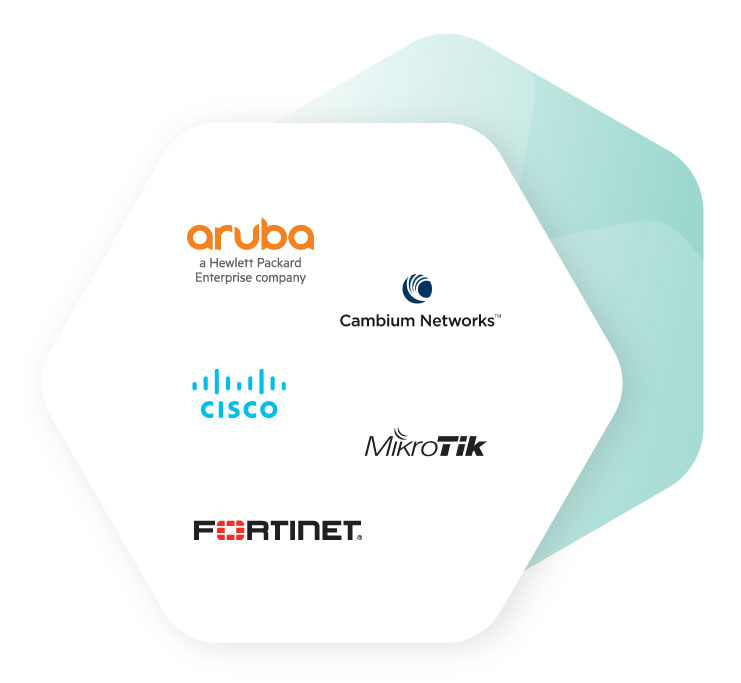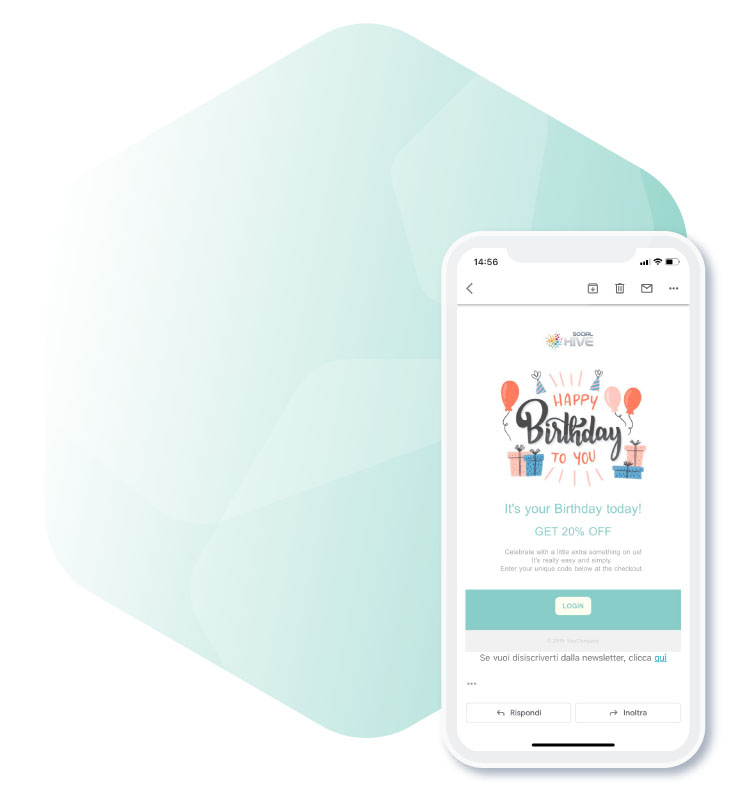 Discover all the technical details of our hotspot guest wifi
Via Vincenzo Stefano Breda 26 – 35010 Limena (PD)
Phone: +39 049.7442600
Email: sales@nethive.it