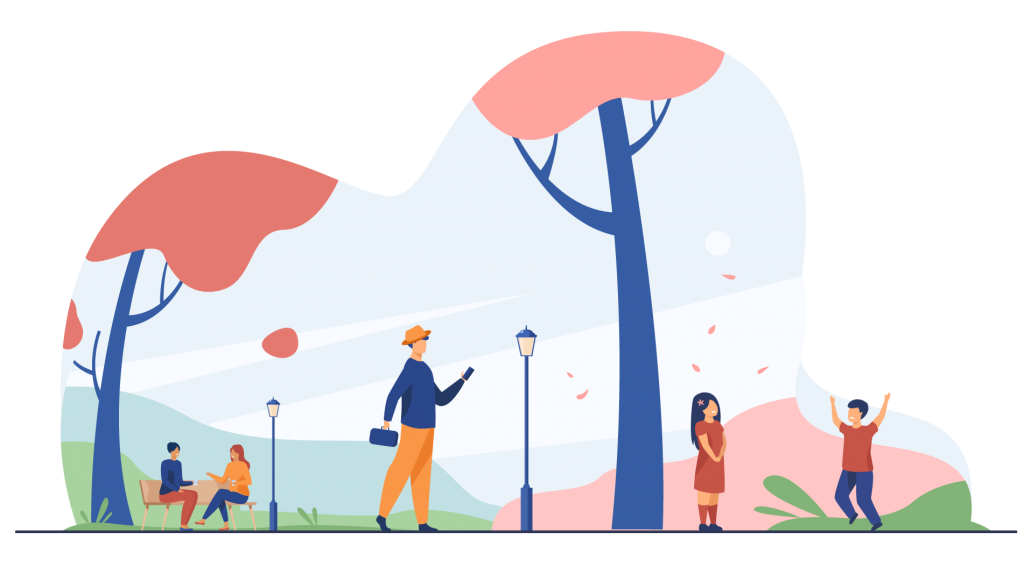 Hotspot WiFi
for public areas Manage thousands of accesses per day in public area
Socialhive is our public hotspot wifi solution that allows you to easily manage the internet access of users who every day crowd the public areas, without sacrificing performance, data security and marketing/analysis tools.
To achieve these performance results, the hardware infrastructure, that makes up the wifi system,  consists of routers and access points of leading brands such as Ruckus, Mikrotik and Aruba. These enterprise class products guarantee excellent performance in any situation, regardless of their physical location (external, internal), climate temperature and weather conditions.
Add value to your organization: offer public hotspot wifi to citizens
A public hotspot wifi solution is an excellent opportunity to improve the lifestyle of users and offer digital services to citizens. By adapting the network to the environment in which it is installed, the possibilities are many: you can customize the login pages and your networks, you can build loyalty of your customers, you can protect the navigation of the users to use the contents filter, you can create some real marketing campaigns.
Our solution allows you to manage the access policies to your network, optimizing the use of bandwidth and setting independently browsing profiles to create different levels of service for different users.
Discover all the technical details of our hotspot guest wifi
Via Vincenzo Stefano Breda 26 – 35010 Limena (PD)

Phone: +39 049.7442600
Email: sales@nethive.it